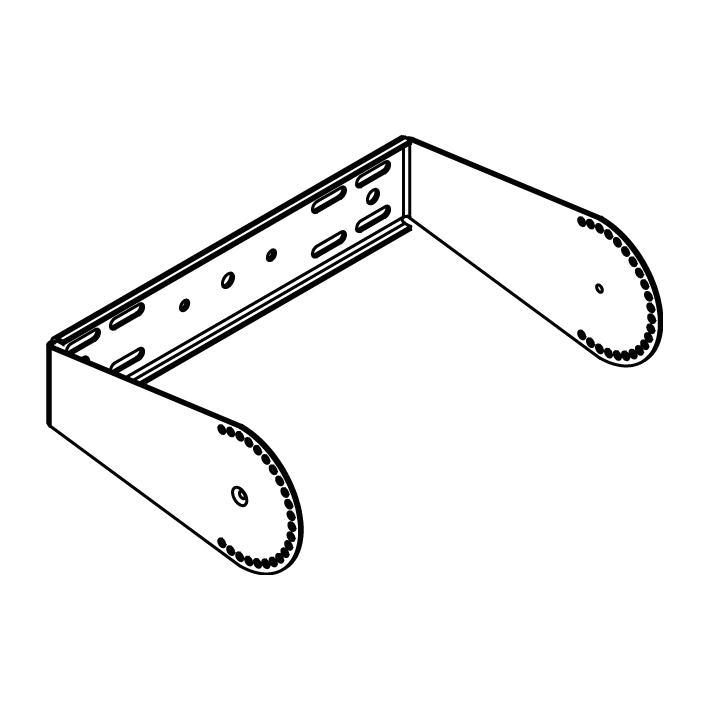 TUB-I8 U-Brackets secure and safely aim IBZA8 loudspeakers in horizontal or vertical from structural surfaces including: walls, ceilings, under balconies and overhangs. Loudspeakers rotate within the arms of the bracket to provide one axis of rotation.
Flexible features allow these mounts to be installed anywhere, under trussing with a half coupler, atop tripod stands or suspended from overhead with pipe or threaded rod.
Steel, painted black or RAL colour under request.
Dimensions
U-Bracket: (417 x 88 x 294) mm; (16.4 x 3.5 x 11.6) in
Additional products information of Accessories
REINVENTING THE RULES
Tecnare