Beach clubs are vibrant and lively venues that combine music, relaxation, and an exhilarating seaside atmosphere. Creating the perfect audio experience in these unique settings requires a brand that understands the specific challenges and demands of beach environments. Tecnare Sound Systems stands out as the ideal choice for beach clubs, offering exceptional sound quality, durability, versatility, and expertise in delivering an immersive and energizing audio experience that complements the coastal ambiance.
Beach clubs operate in outdoor settings, exposed to saltwater, sand, humidity, and sunlight. The audio system must be able to withstand these challenging conditions. Tecnare Sound Systems is renowned for its durability and resilience. Their products are built with robust construction and utilize high-quality materials that can withstand the harsh elements. Whether it's the corrosion-resistant enclosures or weatherproof components, Tecnare's audio systems are designed to deliver reliable performance, ensuring uninterrupted entertainment in beach club environments.
Tecnare Sound Systems is the perfect audio brand for beach clubs, offering exceptional sound quality, durability, versatility, expertise in outdoor audio, and comprehensive support. By choosing Tecnare, beach clubs can create a captivating atmosphere where the music seamlessly blends with the coastal ambiance, enhancing the overall experience for their guests. With their state-of-the-art audio solutions and commitment to delivering outstanding performance in outdoor environments, Tecnare ensures that every moment in the beach club is filled with memorable sounds that elevate the senses.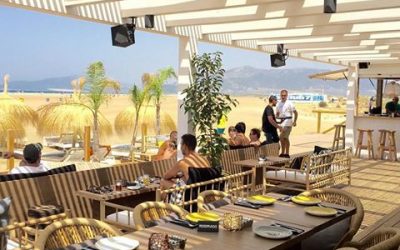 Tarifa, SPAIN Carbones 13Carbones 13 is a beach club, placed in one of the most heavenly places of Spain: Tarifa.Reinventing The Rules Tecnare provides some of the sound reinforcement of this fantastic venue, full of beautiful sunsets & surfing experiences.   The...
REINVENTING THE RULES
Tecnare