Sport Venues
Sport Arenas
When it comes to sport arenas and venues, the quality of the audio system is paramount. It sets the atmosphere, enhances the spectator experience, and amplifies the emotions of the game. In this regard, Tecnare Sound Systems stands out as the perfect audio brand for sport arenas and venues. With their exceptional technology, commitment to innovation, and unmatched expertise, Tecnare delivers an unparalleled audio experience that elevates the overall event to new heights.
Tecnare Sound Systems leads the industry with its cutting-edge audio technology. Their state-of-the-art sound equipment is designed to meet the demanding needs of large venues, ensuring crystal-clear audio delivery throughout the space. The brand's advanced line arrays, subwoofers, and amplifiers provide powerful, immersive sound that reaches every corner of the arena, regardless of its size or shape. Tecnare's innovative solutions guarantee an unforgettable auditory experience for all attendees.
Sport arenas and venues come in various shapes and sizes, each presenting unique challenges for audio system installations. Tecnare understands this diversity and offers customizable audio solutions to cater to the specific needs of different venues. Whether it's an indoor basketball stadium, an open-air football arena, or a multi–purpose venue, Tecnare can tailor their audio systems to provide optimal sound coverage and intelligibility. Their scalable approach ensures that the audio system can be adapted to accommodate future upgrades or modifications without compromising on performance.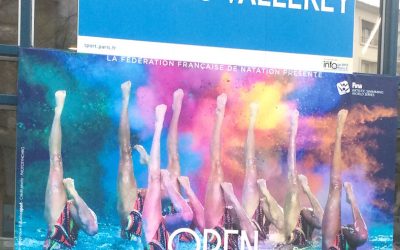 Paris, France Open de France: Artistic SwimmingThrough Easy Com Audio, Distributor of Tecnare in France, Tecnare supplies the main sound reinforcement for this amazing competition, consisting in: E Series, Ibza6HZ, Ibza Series and V Series.Reinventing The RulesE...
REINVENTING THE RULES
Tecnare