The KT Series by Tecnare is a line of professional-grade speakers specifically designed for karaoke enthusiasts and performers.
With its superior sound quality, high power handling, and reliable performance, the KT Series delivers an unforgettable karaoke experience.
KT12
Karaoke Loudspeaker
 Passive 12" 2-way full range Loudspeaker
 1.5" VC polymer diaphragm compresion
driver
 Robust enclosure made from 15mm birch
plywood
 Mounting accessories
18,5 kg. / (40.7 lbs)
KT18
Karaoke Subwoofer
Passive 18" LF Long excursion 4" voice coil
 Vented cabinet
 Robust enclosure made from 18mm birch
plywood
 8Ω Nominal Impedance
 Top mounted, 35 mm pole mount socket
40,2 kg. / (88.62lbs)
Karaoke sound reinforcement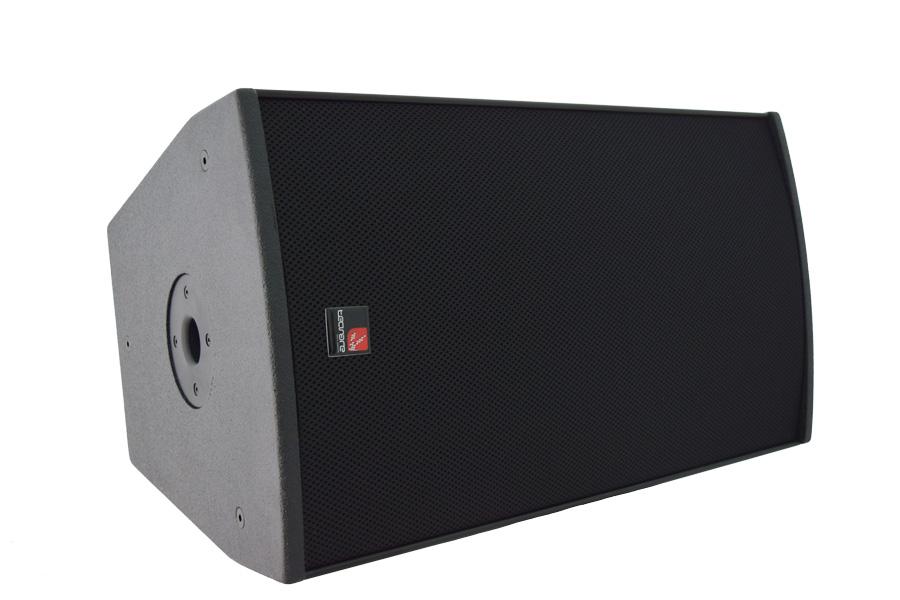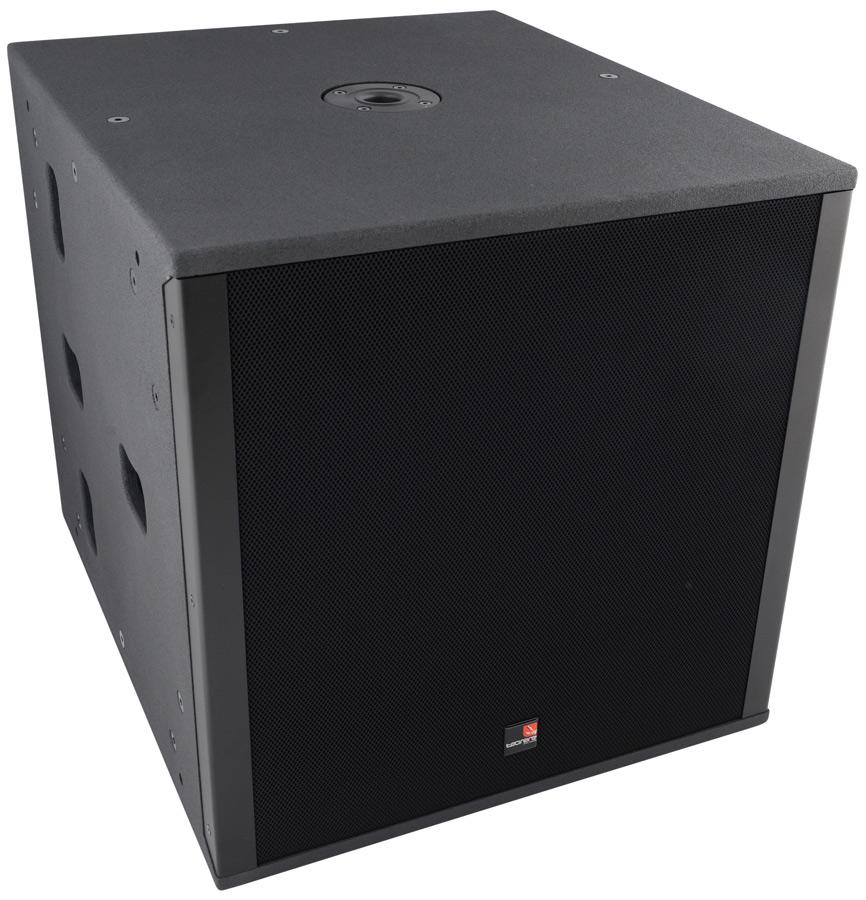 KT Series: Ultimate Karaoke Speaker Solution
Experience karaoke like never before with the cutting-edge Tecnare KT Series speakers. Specifically designed to enhance your karaoke sessions, this series comprises two remarkable speakers: the KT18 subwoofer and the KT12 full-range speaker. With their superior audio performance and impeccable design, the KT Series takes your karaoke experience to a whole new level.
Both the KT18 and KT12 speakers are meticulously crafted with high-quality materials and advanced engineering, resulting in exceptional sound reproduction and long-lasting durability. Their sleek and elegant design blends seamlessly into any karaoke setting, making them a perfect choice for home entertainment systems or professional karaoke venues.
Whether you're an avid karaoke enthusiast or a professional entertainer, the Tecnare KT Series is the ultimate audio solution for your karaoke needs. Prepare to be captivated by the immersive sound experience and elevate your performances to new heights with the Tecnare KT Series speakers.
What is a Karaoke Loudspeaker?
A karaoke speaker is a type of loudspeaker specifically designed for use in karaoke systems. It is a crucial component of a karaoke setup because it is responsible for reproducing the music and vocal tracks that the performer sings along to.
Karaoke speakers are typically designed to deliver clear and accurate sound, with an emphasis on vocal clarity. They often feature special drivers that are optimized for reproducing midrange frequencies, where most of the vocals reside. 
Overall, a good karaoke speaker should provide high-quality sound that enhances the vocal performance and makes the experience enjoyable for both the performer and the audience. Tecnare KT Series
The KT Series from Tecnare is a set of high-performance loudspeakers designed for use in karaoke and other applications where vocal clarity and precision are of utmost importance. This series comprises the KT12 and the KT18 subwoofer.
The KT12 is a compact, two-way loudspeaker that features a 12-inch cone driver and a 1-inch compression driver with a 1.5-inch voice coil. This combination delivers crystal-clear high-frequency response and accurate, detailed midrange reproduction. The result is a sound that is both powerful and precise, with exceptional clarity and definition.
The KT18 subwoofer is a high-powered, single 18-inch LF cone driver with a 4-inch voice coil. It provides deep, rich bass response that complements the crisp, detailed sound of the KT12 perfectly. Together, the KT12 and KT18 deliver a well-balanced, full-range sound that is perfect for use in karaoke venues and other applications where vocal clarity is essential.
why choose KT Series?
Exceptional Vocal Clarity: The KT Series loudspeakers are designed with a focus on reproducing vocals with incredible clarity and precision. This makes them ideal for use in karaoke settings, as well as in other applications where clear speech or singing is essential.
Versatility: The KT Series includes a range of speaker sizes and types, including the KT12 two-way loudspeaker and the KT18 subwoofer. This makes it easy to create a customized sound system that meets the specific needs of your venue or application.
High-Quality Construction: Tecnare is known for its high-quality manufacturing standards, and the KT Series is no exception. These loudspeakers are built to last, with durable materials and construction techniques that ensure long-term reliability and performance.
Sleek Design: The KT Series speakers are also aesthetically pleasing, with a modern, sleek design that looks great in a variety of settings. Whether you're using them in a professional karaoke venue or in your home entertainment system, they will add a touch of style and sophistication.
Easy to Use: The KT Series loudspeakers are also easy to set up and use, with intuitive controls and straightforward operation. This means that even novice users can enjoy high-quality sound without the need for extensive technical expertise.
KT12 SPECIFICATIONS
| | |
| --- | --- |
| Frequency Response: | 45 Hz – 18 kHz |
| Frequency Free Field Response: | 55 Hz – 17 kHz ±3dB |
| Transducers | 1 x 12-inch cone driver + 1 x 1-inch (1.5" VC) compression driver |
| Nominal Dispersions: | 70˚ x 50˚ (HxV) |
| Impedance: | 8Ohm |
| Axial Sensitivity: | 90 dB |
| Calculated SPL: | 120 dB cont. / 126 dB peak |
| Power Handling: | 450W / 900 W |
| Dimensions (HxWxD) (millimeters/inches): | 600 x 335,5 x 380,1 mm / (23.6" x 13.2" x 15") (HxWxD) |
| Net Weight (kg/Pounds): | 18,5 kg. / (40.7 lbs) |
| Construction:  | 15mm plywood. Finished in black semi-matt texture |
| Grille: | Powder coated perforated steel |
| Input Connexion | IN: 1xNL4 SpeakON® LINK: 1xNL4 SpeakON |
| Accessories | U-bracket, polemount socket, truss clamp & protection cover |
KT18 SPECIFICATIONS
| | |
| --- | --- |
| Frequency Response¹ | 35 Hz – 250 kHz |
| Frequency Response: Free Field | 40 Hz – 100 Hz ±3dB |
| Maximum Peak SPL | 127.5 dB cont. / 133.5 dB peak |
| Sensitivity (1W/1m) | 97.5 dB |
| Transducers: Low/High Frequency | 1 x 18-inch LF cone driver 4-inch voice coil |
| Coverage | 360˚ (Only one box. Varies with number of units & configuration) |
| Recommended amplifier | APA-5200 – TDA4.8 – 44TDAP5.0 – T Series |
| Power  | 1000W / 2000 W |
| Rated Impedance | 8Ω |
| Input Connexion | IN: 1xNL4 SpeakON® LINK: 1xNL4 SpeakON® |
| NET Weight | 40,2 kg. / (88.62lbs) |
| Dimensions (HxWxD) | 596 x 602 x 691 mm / (23.46" x 23.23" x 27.20") (HxWxD) |
| Construction | 18mm birch plywood. Finished in black semi-matt textured Polyurea weatherized coating |
| Protective Grille | Powder coated perforated steel with acoustically transparent fabric. |
| Fittings | Optional wooden dolly and soft cover |
The full-range passive 2-way loudspeaker KT12 has been specifically designed by Tecnare® as an entertainment club system, to reach the best nearfield quality, vocal coherence, and a stable sound pressure level even at high SPL level.
KT12 features a 12" LF cone driver and a 1" copper clad neody mium compression driver for 450 W (AES) power handling. A passive Notch filter, selectable from a rear switch, provides
different EQ applications.
Its 70 ° x 50 ° coverage pattern provides smooth, even coverage whether used in the vertical or horizontal orientation.
The passive Tecnare KT Series loudspeakers represent the
state-of-the-art for entertainment systems. Thanks to the rear bass refex port, the system produces the best performance when it is installed near walls, without the need of a subwoofer.
It's perfect for KTV, Karaoke rooms, conference halls, AV installations, public areas and clubs.
The enclosure houses multiple internal rigging points M8 insert for the different flying bracket. The cabinet is constructed with 15mm high quality plywood and finished in a durable black semi-matt textured coating. The enclosure is fitted with dual Neutrik® NL4 connector for loop through connection.
The KT-18 inherits the features from its older brother SW118M. Its a compact, high-output vented subwoofer, housing a 18-inch loudspeaker.
The KT- 18 is the perfect combination to supplement the LF headroom of the Tecnare® KT-12 loudspeaker in a variety of combinations.
The subwoofer cabinet is constructed with 18mm birch
plywood and has a high-quality Poliurea paint finish. The
front of the subwoofer is protected by a hex-stamping
steel grille covered with an acoustically transparent fabric,
and it features a pole mount socket.
The cabinet incorporates four/side recessed handles and fitted with four rubber feet on the bottom.
REINVENTING THE RULES
Tecnare