Ceiling and Built-In Loudspeakers
A New Era for Ceiling and Installation Applications
CS61
HIGH PERFORMANCE PASSIVE 2-
WAY- IN- CEILING LOUDSPEAKER
1×6,5″LF glass fiber cone, rubber edge+2x20mm voice coil HF silk dome
1,9Kg/4.19lbs
CS81
COMPACT COAXIAL
2 WAY IN CEILING
SPEAKER
1×8″LF poly cone, rubber surround+2x20mm voice coil HF silk dome
1,9Kg/4,9lbs
CS82
HIGH PERFORMANCE PASSIVE 2-
WAY- IN- CEILING LOUDSPEAKER
1×8″LF poly cone, rubber surround+2x20mm voice coil HF silk dome
2,6Kg/5,73lbs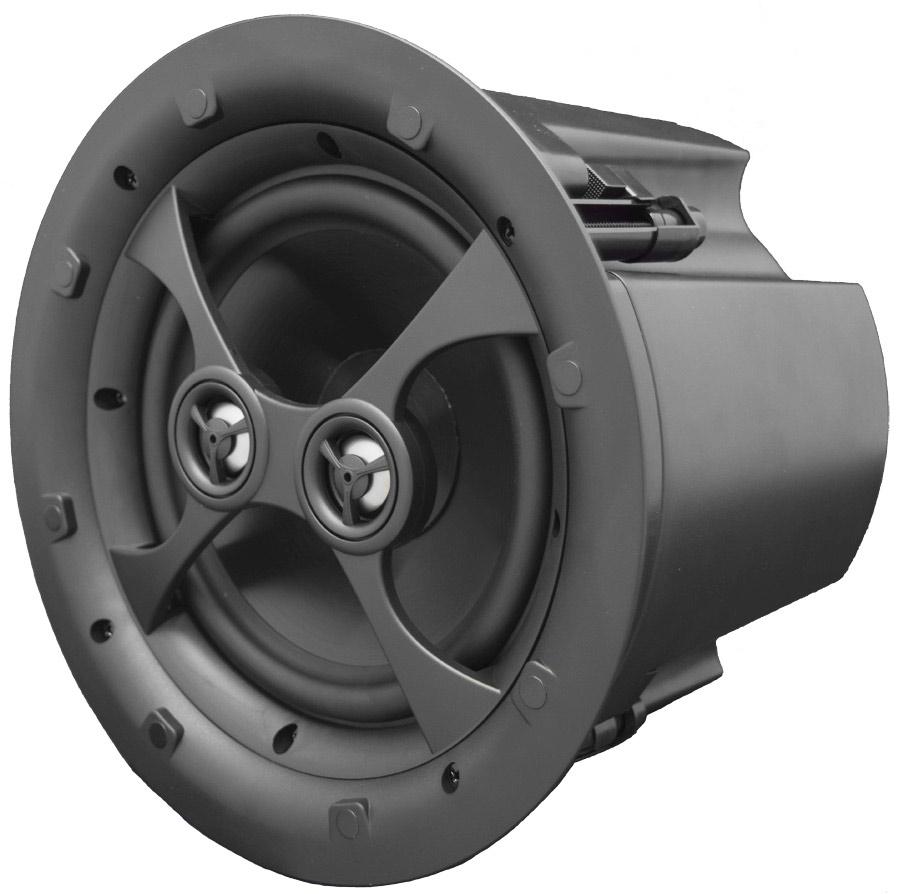 CS Series: Premium performance and cost competitiveness
Tecnare Commercial Series are a new range of Ceiling and Built-In Loudspeakers, specially developed for PA Ceiling Applications, background music and foreground applications that require premium performance and cost competitiveness.
This range of ceiling loudspeakers brings a hi-performance to a wide range of installations from retail outlets, theme bars, music restaurants, meeting rooms, office buildings, convention centres, gyms and presentation rooms.
Will satisfy the needs of owners, architecs, contractors and consultants by delivering through, Hi–Fidelity Sound Reproduction in an atractive and easy–to–install system.
What is a Ceiling Loudspeaker?
A ceiling and built-in loudspeaker is a type of audio equipment that is designed to be installed directly into a ceiling or wall, rather than being placed on a shelf or stand. 
Ceiling and built-in loudspeakers typically consist of a speaker driver, which is the part of the speaker that actually produces the sound, as well as a mounting frame and grille that help to hold the speaker in place and protect it from damage. 
One of the main advantages of ceiling and built-in loudspeakers is that they can help to create a more immersive audio experience, as the sound appears to be coming from all around the listener rather than from a specific location. Additionally, because the speakers are mounted directly into the wall or ceiling, they take up very little space and can be used in rooms where floor-standing or bookshelf speakers would be impractical. Tecnare CS Series
Tecnare's CS Series is a range of commercial ceiling loudspeakers designed for a variety of applications. The series includes several models, including the CS61, CS81, and CS82, each of which offers unique features and capabilities to suit different settings and requirements.
CS61 is a compact, two-way speaker designed for use in small to medium-sized rooms. With a 6.5-inch woofer and a+2x20mm voice coil HF silk dome, the CS61 delivers clear, accurate sound with a frequency response of 60Hz to 20kHz. 
The CS81 is a more powerful option, featuring an 8-inch woofer and a 1-inch tweeter for improved bass response and overall sound quality. 
Finally, the CS82 is a 2-way speaker that offers even greater power and performance. With an 8-inch woofer, and a 2-inch 2x20mm voice coil HF silk dome, the CS82 delivers exceptional clarity and detail across a wide frequency range. 
why choose CS Series?
Tecnare's ceiling speakers are a versatile and easy-to-install audio solution suitable for a wide range of environments. These speakers are designed to deliver high-quality audio performance with minimal distortion and are built to last using durable materials. With a reputation for quality and reliability, Tecnare's ceiling speakers provide an ideal audio solution for anyone seeking a discreet and high-quality audio system.
In summary, Tecnare's ceiling speakers offer a range of benefits that make them an ideal choice for anyone looking for a discreet, high-quality audio solution. With their versatility, ease of installation, exceptional audio performance, and durability, these speakers are sure to meet the needs of any audio application.
Quick & Easy Installation
Tecnare's ceiling speakers offer a range of benefits that make them an ideal choice for a variety of audio applications. These speakers are designed to be mounted directly into the ceiling, providing a discreet and unobtrusive way to deliver high-quality audio in a wide range of settings.
One of the main advantages of Tecnare's ceiling speakers is their versatility. They can be used in a variety of environments, including commercial spaces, schools, hospitals, and homes. The speakers are available in a range of sizes and configurations, making it easy to find a model that is perfectly suited to your needs.
In addition to their versatility and ease of installation, Tecnare's ceiling speakers are also built to deliver exceptional audio performance. The speakers feature high-quality components, including custom-designed, to deliver clear, accurate sound with minimal distortion. The speakers are also designed to minimize resonance and improve overall sound quality, making them an ideal choice for even the most demanding audio applications.
Although Tecnare was focused since it foundation mainly in live events and big Pro Audio installations, we developed this new range of loudspeakers in order to satisfy the demands of our more reputated customers.
CS Series are the result of a long background in Audio and a long trayectory as Sound Consultants, for ensure the best Audio Solutions.
Our Commercial Series, integrates high quality performances with a discreet aesthetic, in order to satisfy the requests of any sound contractor.
The smart design of CS Series, ensures a really easy and quick installation, avoiding any waste of time.
REINVENTING THE RULES
Tecnare