Live Events
Touring & Concerts
In the world of touring and concert live events, the quality of the audio system can make or break a performance. It is crucial to have an audio brand that understands the unique requirements of these dynamic environments. Tecnare Sound Systems shines as the perfect choice for touring and concert live events, offering cutting-edge technology, unmatched reliability, and a commitment to delivering unforgettable sound experiences that leave audiences in awe.
Tecnare Sound Systems leads the industry with its cutting-edge audio technology, designed specifically for the demanding needs of touring and concert live events. Their state-of-the-art line arrays, subwoofers, and amplifiers deliver powerful and immersive sound, ensuring that every note, beat, and lyric is heard with exceptional clarity and precision. With Tecnare, artists and performers can be confident that their music will be brought to life with the utmost fidelity, enveloping audiences in a sonic experience like no other.
When it comes to audio systems for touring and concert live events, Tecnare Sound Systems stands out as the ideal brand. Their cutting-edge technology, scalability, unparalleled sound quality, reliability, and expert support make them the preferred choice for artists, sound engineers, and event organizers worldwide. By choosing Tecnare, touring and concert live events can deliver exceptional sound experiences that captivate audiences, ensuring that every performance is an unforgettable journey of sonic brilliance.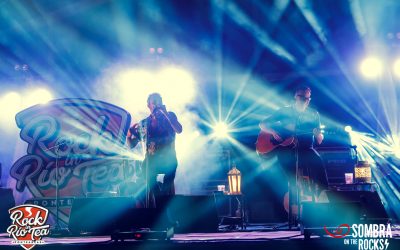 Ponteareas, Spain Rock in Rio TeaRock in Rio Tea, is a small Summer Festival, located in Pontereas, Galicia, in the north of Spain. With the presence as artist such as MClan, Sondarua, CHZ and Eladio e UKA, this festival is growing year by year.By the hand of...
REINVENTING THE RULES
Tecnare