Waterproof Horn Loudspeakers
High-Power Weatherproof outdoor Full range Loudspeakers
LTS9
Waterproof Horn Loudspeakers
1 x 8″ (LF) + 1" (HF), 3" Voice Coil
Power @8Ω²: 150 W (AES) / 300 W (Continuous)
Power Taps: 100W@100V
IP Rate: IP56
16 kg (35,28 lbs)
LTS12
Waterproof Horn Loudspeakers
1 x 12″ (LF) + 1" (HF), 3" Voice Coil
Power @8Ω²: 300 W (AES) / 600 W (Continuous)
Power Taps: 250W@100V
IP Rate: IP56
28 kg (61,73 lbs)
Public address installation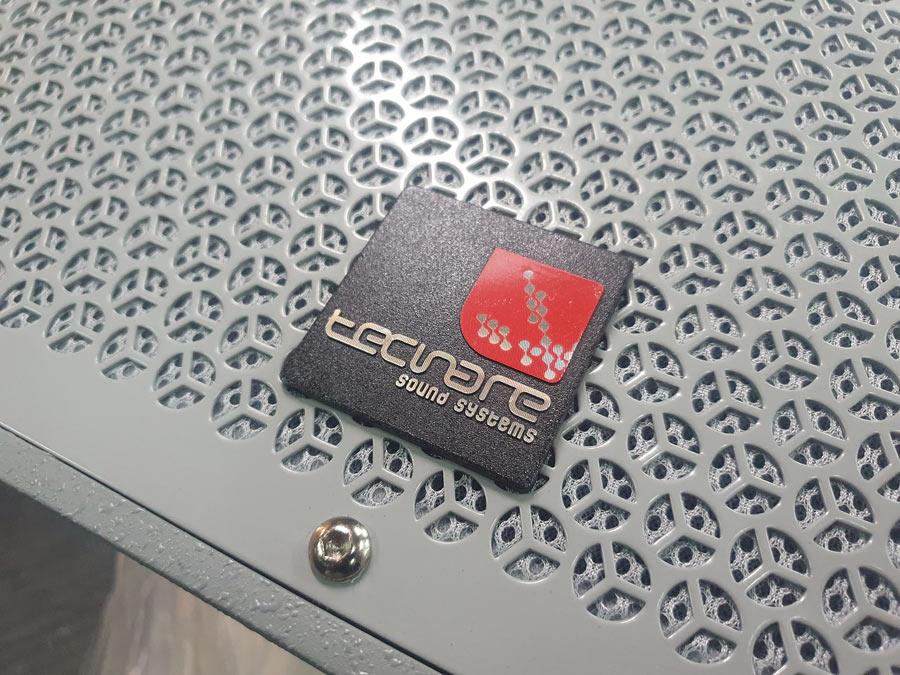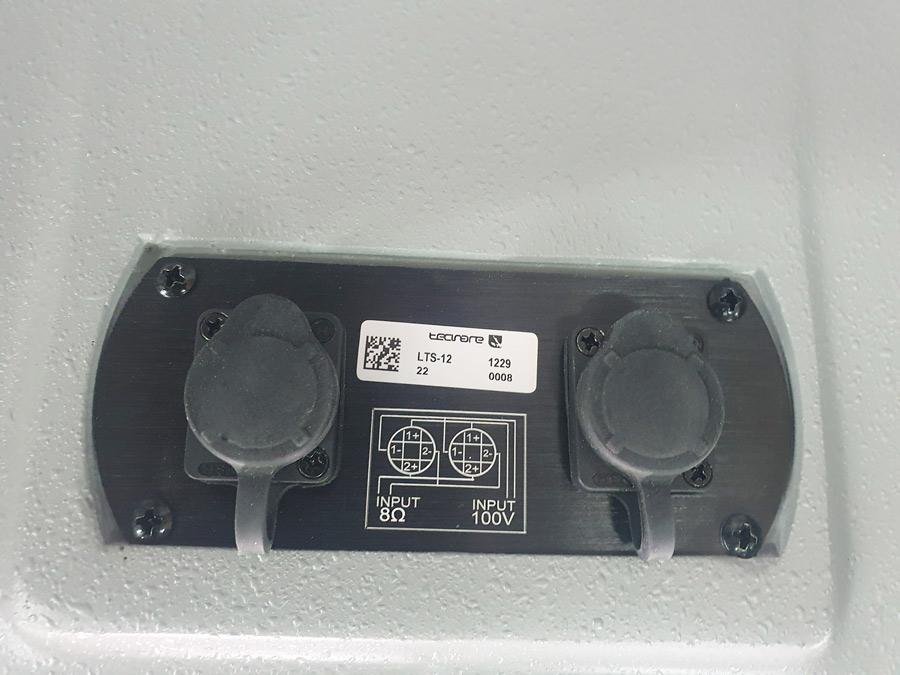 LTS Series: Waterproof Horn Loudspeakers
LTS Series are a High-power Weatherproof outdoor Full range loudspeakers, it can adapt itself to a great variety of extreme climate and environemental conditions.
LTS is ideal for speech and music in a wide variety of applications, including sports facilities, stadiums, fairgrounds, cruise ships, water parks, outdoor background music/paging systems, swimming pools,House of worship and a wide variety of other outdoor or indoor venue types
In addition to their high-performance audio capabilities, the Tecnare LTS Series loudspeakers also feature a sleek and modern design that is sure to complement any outdoor setting. Whether you are looking to enhance the audio experience at your sports arena, outdoor event, or other outdoor space, the Tecnare LTS Series is the perfect choice for your outdoor audio needs.
What is a Horn Loudspeaker?
A horn loudspeaker is a type of loudspeaker that uses a horn to amplify the sound produced by a driver, such as a dynamic or compression driver. The horn is designed to efficiently transfer the energy from the driver to the air, resulting in a more efficient and directional sound output. Horn loudspeakers are commonly used in professional audio applications, such as concert sound reinforcement and studio monitoring, as well as in high-end home audio systems. Tecnare LTS Series
The Tecnare LTS Series is a line of high-quality waterproof horn loudspeakers designed for outdoor installations. With an IP56 rating, these loudspeakers are capable of withstanding harsh weather conditions, making them ideal for use in outdoor venues, sports arenas, and other outdoor applications.
Featuring a rugged and durable design, the LTS Series loudspeakers are built to last. They are made from high-quality materials that are resistant to corrosion, and they are capable of producing powerful and clear sound, even in challenging environments.
why choose LTS Series?
The Tecnare LTS Series offers several advantages for outdoor audio installations. Firstly, they are waterproof with an IP56 rating, making them ideal for use in challenging weather conditions. Secondly, they are built from high-quality materials, ensuring their durability and longevity. Thirdly, they offer superior sound quality and performance, even in challenging outdoor environments. Finally, the sleek and modern design of the LTS Series loudspeakers makes them an excellent choice for any outdoor audio application.
LTS Series can be easily integrated into a variety of outdoor audio systems, providing superior sound quality and performance.
The IP56 ingress protection rating is a measure of how well-protected a loudspeaker is against the intrusion of solid objects and liquids. The "IP" stands for "Ingress Protection" and the "56" indicates the level of protection provided by the enclosure.
The first digit, "5," indicates that the loudspeaker is protected against the ingress of solid objects such as dust and debris. Specifically, it means that the enclosure is "dust protected" and that dust will not be able to enter in a quantity that will interfere with the normal operation of the loudspeaker.
The second digit, "6," indicates that the loudspeaker is protected against the ingress of liquids such as water. Specifically, it means that the enclosure is "protected against powerful water jets" and that water projected in powerful jets against the enclosure from any direction will not have any harmful effects.
Therefore, a loudspeaker with an IP56 rating is well-suited for outdoor and rugged environments where there is a risk of exposure to dust, moisture, and water. It is important to note that while the enclosure provides a high level of protection, the loudspeaker's performance may be affected by extreme environmental conditions.
| | |
| --- | --- |
| Frequency Response¹ | 250 Hz – 18 kHz |
| Frequency Response: Free Field | 290 Hz – 17 kHz ±3 dB  |
| Calculate SPL (1m) | 110 dB SPL / 116 dB |
| Sensitivity (1W/1m) | 90 dB SPL |
| Transducers: Low/High Frequency | 1 x 8″ (LF) + 1" (HF), 3" Voice Coil |
| Dispersions (HxV) | 100° x 80º |
| Recommended amplifier | DAV4x500, Xit4, T-Series |
| Power @8Ω² | 150 W (AES) / 300 W (Continuous) |
| Power Taps | 100W@100V |
| IP Rate | IP56 |
| NET Weight | 16 kg (35,28 lbs) |
| Dimensions (HxWxD) | 300 x 300 x 380 mm (11,81" x 11,81" x 14,96") |
| Construction | White ABS enclosure |
| Protective Grille | Powder coated custom perforated steel |
| | |
| --- | --- |
| Frequency Response¹ | 230 Hz – 15 kHz |
| Frequency Response: Free Field | 270 Hz – 13 kHz ±3 dB |
| Calculate SPL (1m) | 121 dB SPL / 127 dB |
| Sensitivity (1W/1m) | 96 dB SPL |
| Transducers: Low/High Frequency | 1 x 12″ (LF) + 1" (HF), 3" Voice Coil |
| Dispersions (HxV) | 100° x 90º |
| Recommended amplifier | DAV4x500, Xit4, T-Series |
| Power @8Ω² | 300 W (AES) / 600 W (Continuous) |
| Power Taps | 250W@100V |
| IP Rate | IP56 |
| NET Weight | 28 kg (61,73 lbs) |
| Dimensions (HxWxD) | 420 x 420 x 460 mm (16,53" x 16,53" x 18,11") |
| Construction | White ABS enclosure |
| Protective Grille | Powder coated custom perforated steel |
REINVENTING THE RULES
Tecnare