Professional Power Amplifiers
Power Amplifiers
The Tecnare PA Series power ampli­fiers represent a new era in affordable, high quality performance and reliability with the state-of-art power ampli­fications technologies. The line consists of ­five models in a uniform, rugged 2U chassis, quality sound and durability of class H designs with the innovation of the latest power devices available
The Tecnare T–series amplifiers represent the leading edge of amplifier design. In a straightforward robust package, they surpass similar products in power delivery, sonic performance and efficiency. This truly revolutionary amplifier platform provides a logical front panel user interface and powerful Ethernet based remote control. Both provide access to all features allowing rapid system configuration with full performance monitoring and analytics.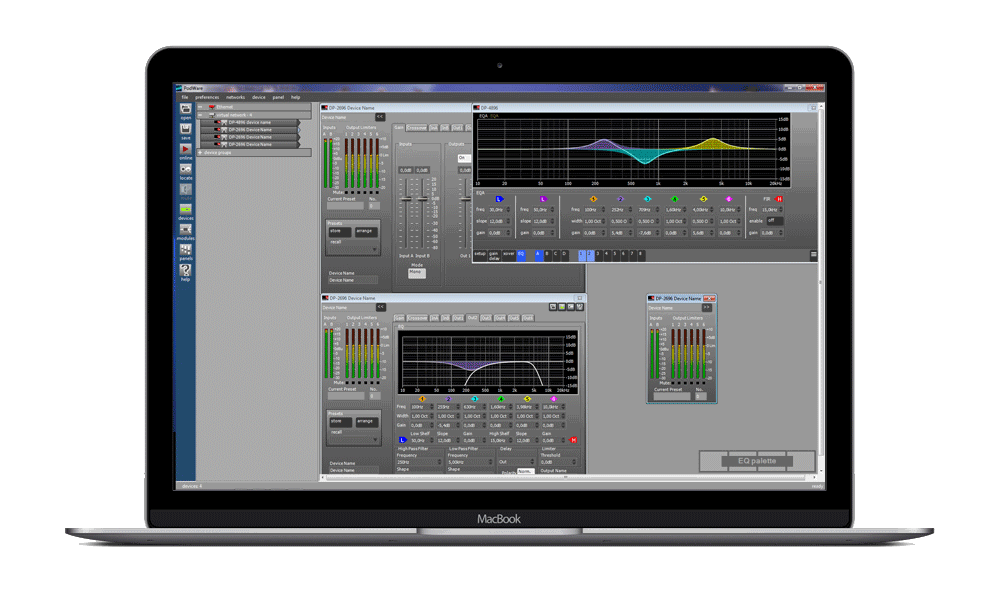 System Engineer Software
Download the Tecnare Software and start setting your system with this easy and powerful tool.