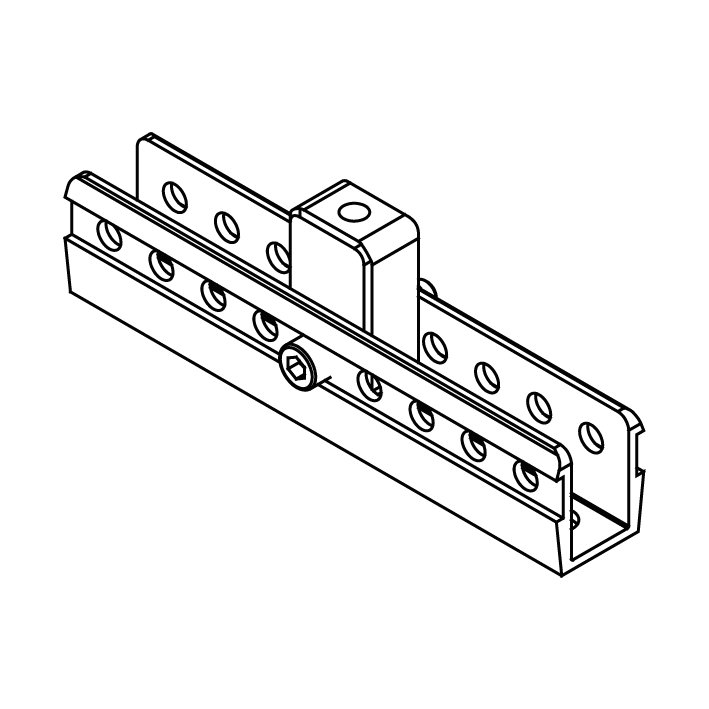 HG-1 Universal Bracket
• Manufactured from extruded Aluminium.
• Mounting holes from M8 to M10 screws.
The HG-1 Universal rigging bracket is time-saving rigging solutions that provide a safe method of securing loads at ceiling or truss.
Once anchored, they provide a simple and reliable method for aiming loudspeakers.
HG-1 is secured to the ceiling or truss throug a threaded hole to attached it a clamp truss or ceiling embedded screws.
Dimensions
Bracket: (180 x 37 x 31) mm; (7.08 x 1.45 x 1.22) in
Additional products information of Accessories
REINVENTING THE RULES
Tecnare