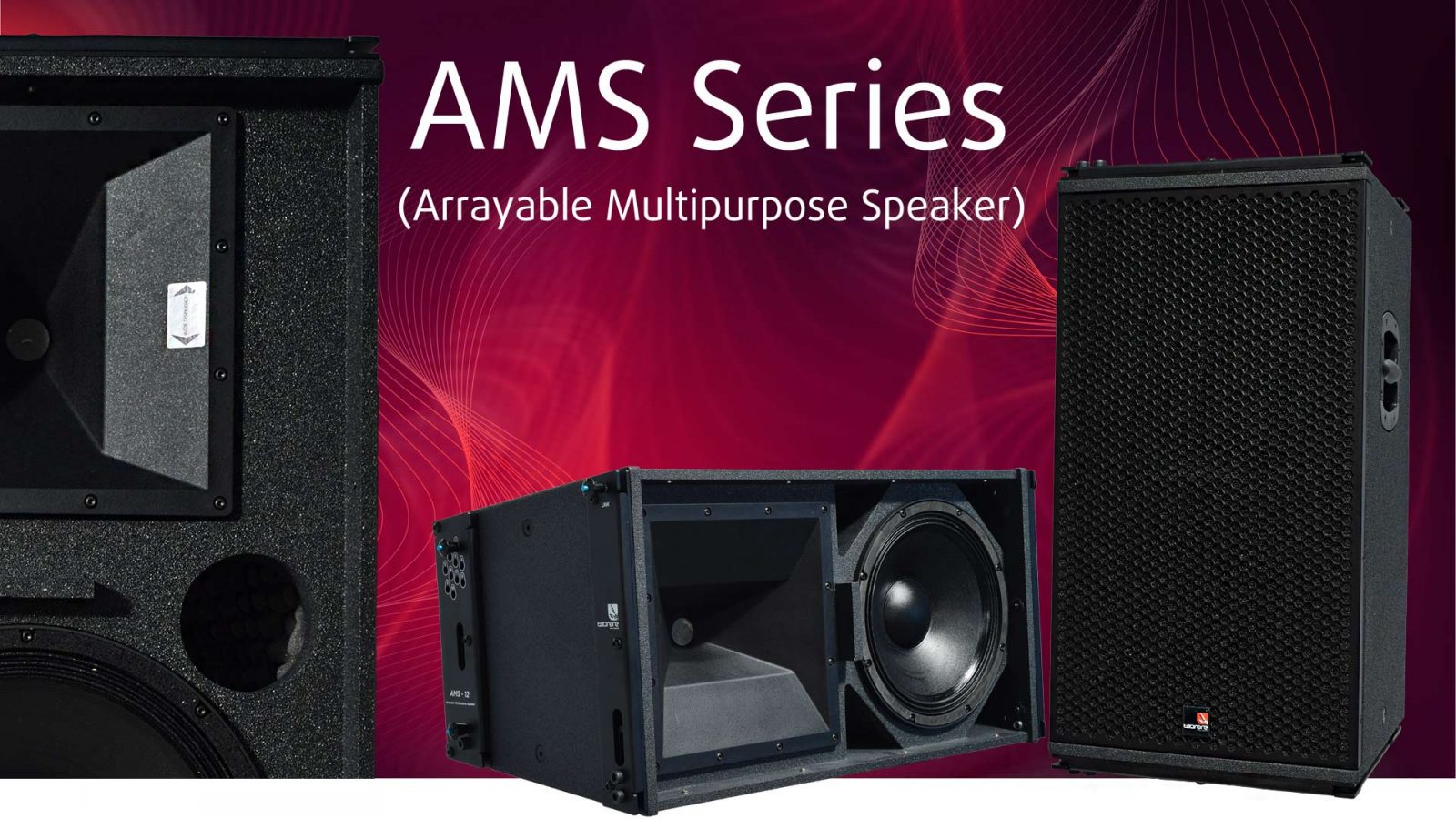 Tecnare AMS Series (Arrayable Multipurpose Speaker) have been released to be the most versatile sound system solution for all kind of audio applications. Doing every job with a single tool is not an easy task, but AMS incorporate several solutions that make these systems the perfect solution for versatility and ease of use.
AMS can be used as a full range stand alone speaker box, or as an scalable high output coherent radiating module element in either vertical and horizontal array systems. Thanks to the wide range of accesories, the compact and flexible design, as well as the availability of selfpowered PCC DSP Software Control Technology involved, makes AMS ideal for nearly every high end audio application. AMS Series is formed by AMS12, AMS15 and AMS1561.
The system can be passive (AMS), or self–powered (AMS a) with remote PC Control (AMS PCC). AMS PCC is a self-powered speaker, controlled in real time with a built inside DSP (PCC Tecnology).
The AMS12 is a flexible multipurpose loudspeaker enclosure, designed for use in mobile or fixed sound reinforcement, either as a single full range PA or as an array element. Arrays can be stacked horizontally or vertically.
The AMS 1561 is a full range high output 3 way speaker comprising the highest requirement for quality, response and spl level. Speaker houses a 15" driver charged with a proprietary horn including a phase corrector device attached to the speaker, a 6 ½"mid-high horn loaded and phase corrected speaker plus a 1" exit HF compression driver, offering an unprecedented fidelity, clarity, purity, and breathtaking, even at highs SPLs.