ULTRA HIGH-POWER EXTENDED BASS SUBWOOFER
SW218EB
2 x 18-inch LF cone driver, Vented Subwoofer
Power
3400 W AES / 6800 W continuos
SPL
137 dB continuous /143 dB peak (T-20 Amplifier)
The SW218EB is a high performance loudspeaker defined by its exceptional headroom and an Extended frequency response.
The SW218EB housing two linear, high-excursion 18-inch cone drivers mounted in a vented cabinet and optimally tuned port with flared ends to reduce turbulence and noise under high drive conditions.
The loudspeaker's 28Hz to 100Hz operating frequency range allow it to integrate with any Tecnare Loudspeaker System. When the SW218EB operate in infrasub mode others Tecnare subwoofers can be used to extend up the frequency response.
The optional rigging kit (factory-installed option) allow the loudspeaker to be flown. Rigging system allow accomodate reversed units for flown cardioid array.
To guarantee optimum performance, the SW218EB should be used in combination with T20-44 amplifier. The T20–44 provide power as well as advanced crossover function and the limiting ensures maximum driver protection, minimizing power compression while yielding high constant output under high continuous and peak power conditions. A different preset library is offer from the most of application even standard or cardioid configuration. Three low-pass filter are available.
This exceptional features, coupled with big headroom and optimized rigging options, makes the SW218EB a flexible tool for low-end directional applications for large-scale tours and installations.
The subwoofer cabinet is constructed of first grade birch plywood and has an high-quality Polyurea paint finish. The front of the subwoofer is protected by a hex-stanmped, steel grille backed by an acoustically transparent foam.
Two ground runners to protect the botton allow stacking the subwoofer in horizontal and vertical position. The subwoofer shall be connected via one 4-point speakON
Features
High temperature 4-inch voice coil drivers
2 x 18-inch-LF cone driver
High-output and high-definition sound
Applications
Stadium
Club sound reinforcement
Sound system rental
Arenas
| | |
| --- | --- |
| Frequency Response: | 28 Hz – 100 Hz ±3dB, measured on axys |
| Components: | Low 2×18" LF driver |
| Nominal Dispersion: | Standard or Cardioid |
| Impedance: | 4 Ohm |
| Axial Sensitivity: | 103 dB (1w/1m) |
| Calculated SPL: | 137 dB continuous /143 dB peak (T-20 Amplifier) |
| Power Handling: | 3400 W AES / 6800 W continuos |
| Dimensions (HxWxD) (millimeters/inches): | 546x1340x700 mm / 22.10″ x 52.75″ x 27.56″ |
| Construction: | 18mm birch plywood. Finished in black semi-matt textured Durawound weatherized coating. Two recessed carrying handle |
| Net Weight (kg/Pounds): | 90 kg / 198,41 lbs |
| Grille:  |  Powder coated perforated steel |
Accesories:

◊Colors Versions:
-White color
-Black color

100 mm rotating wheels
FUND-218EB Protective transit soft covers for one SW218V. Other configurations are available upon request
Rigging Kit
THV-SW218EB Top Grid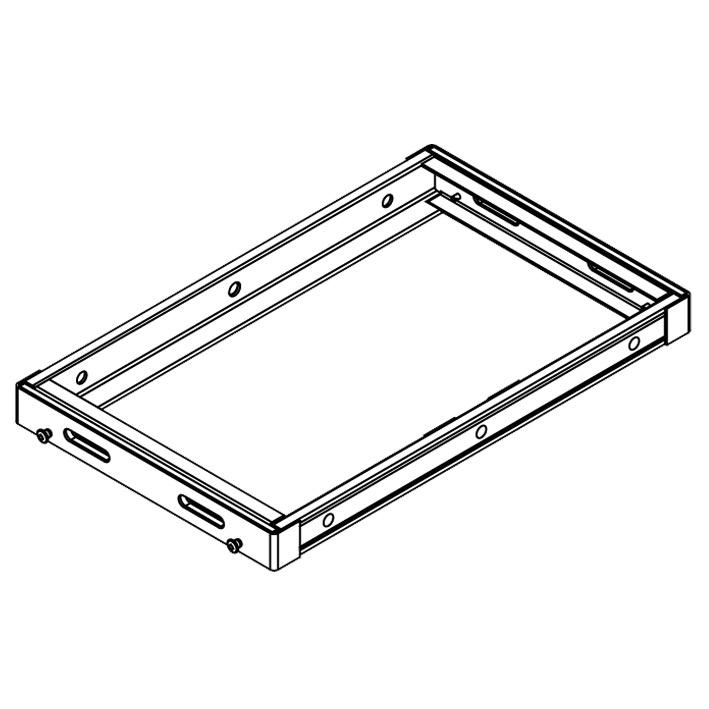 THV-218EB
Top Grid from SW-218EB. Allows up to 10 SW-218EB Subwoofer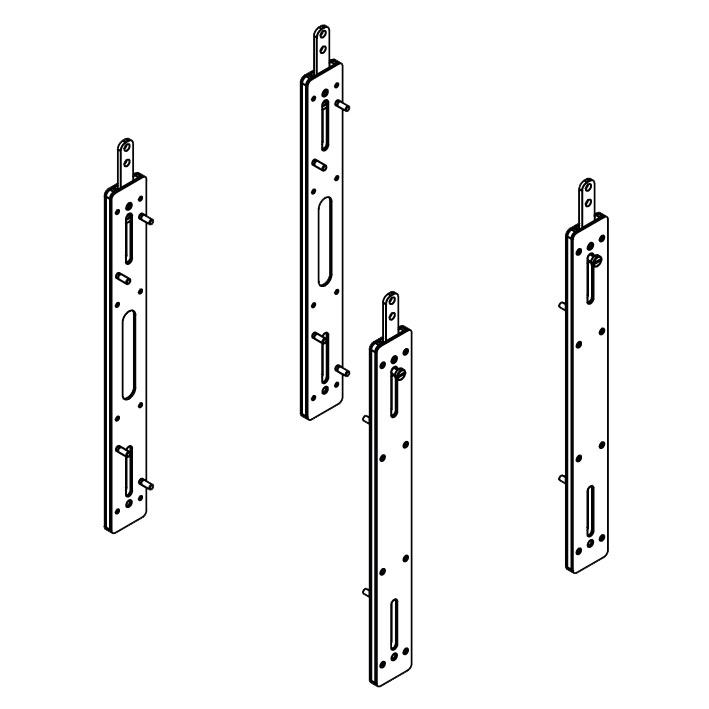 TRK-218EB
Rigging Hardware kit from SW-218EB Subwoofer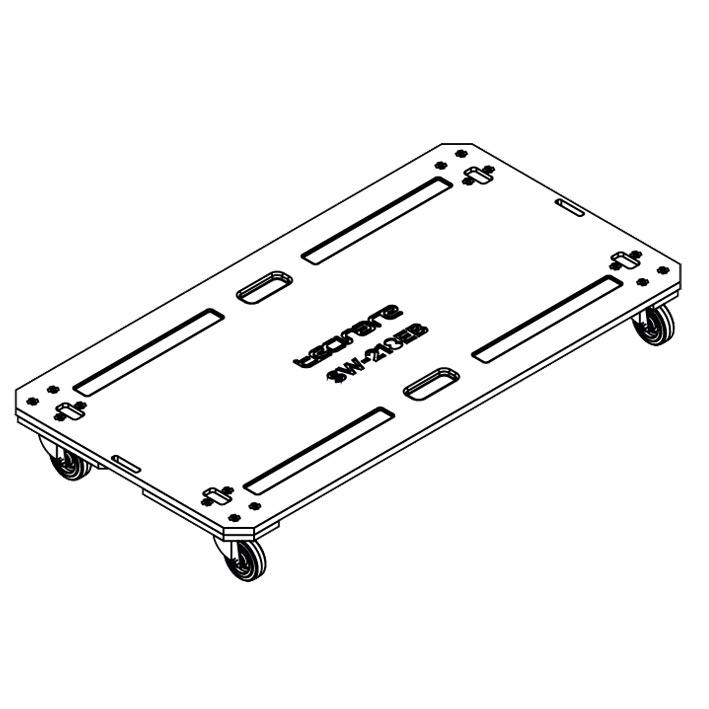 TWD-218EB
Wooden Transport Dolly from SW-218EB. Allows transport up to 3 SW-218EB Subwoofer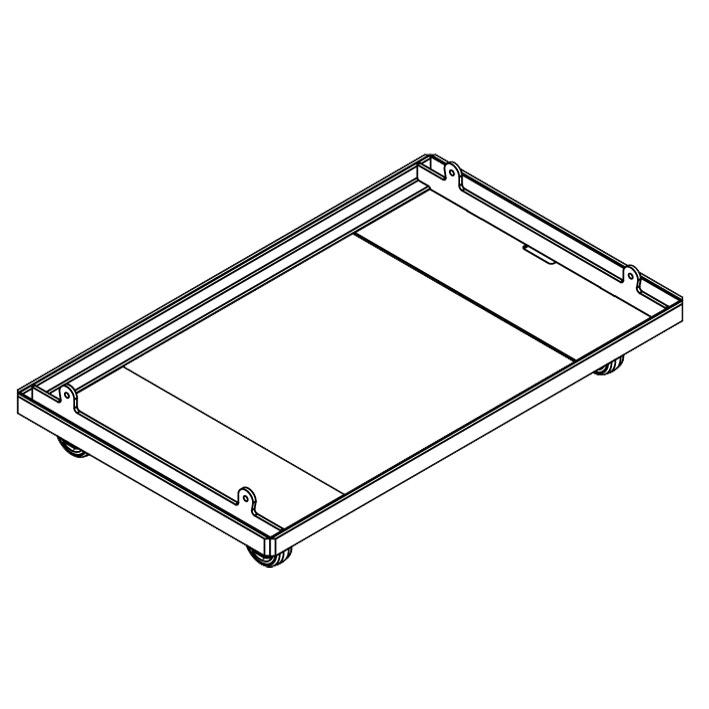 TCF-218EB
Caster Frame from SW-218EB. Allows transport up to 4 SW-218EB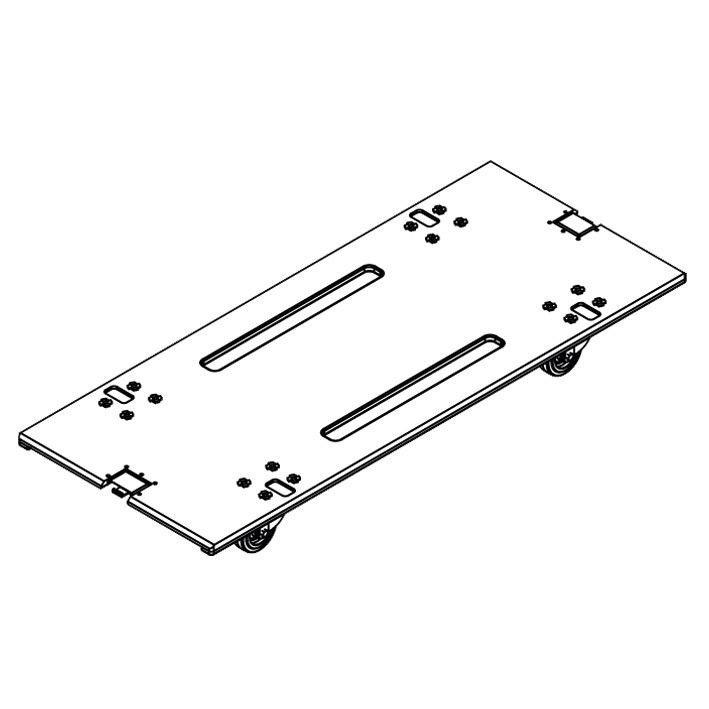 TWB-218EB
Woodenboard from SW-218EB. Allows transport a SW-218EB loudspeaker
SW218EB Cardioid Operation
SW218EB subwoofer can be configured in cardioid arrays to reduce the amount of output heard behind the subwoofers. Subwoofer cardioid arrays are archived by placing three units coplanar to each other with one unit facing the opposite direction. The output of the reversed subwoofer cancels the output of the other subwoofers normally present behind the units.
Tecnare has speciû cally designed cardioid presets (SW218EB_i, SW218_80i and SW218_70i). However, we recommend calculating the appropriate ratio of forward to rear facing loudspeakers, as well as the measurement of required parameter setting of polarity, delay, and gain. For more information, contact Tecnare Technical Support.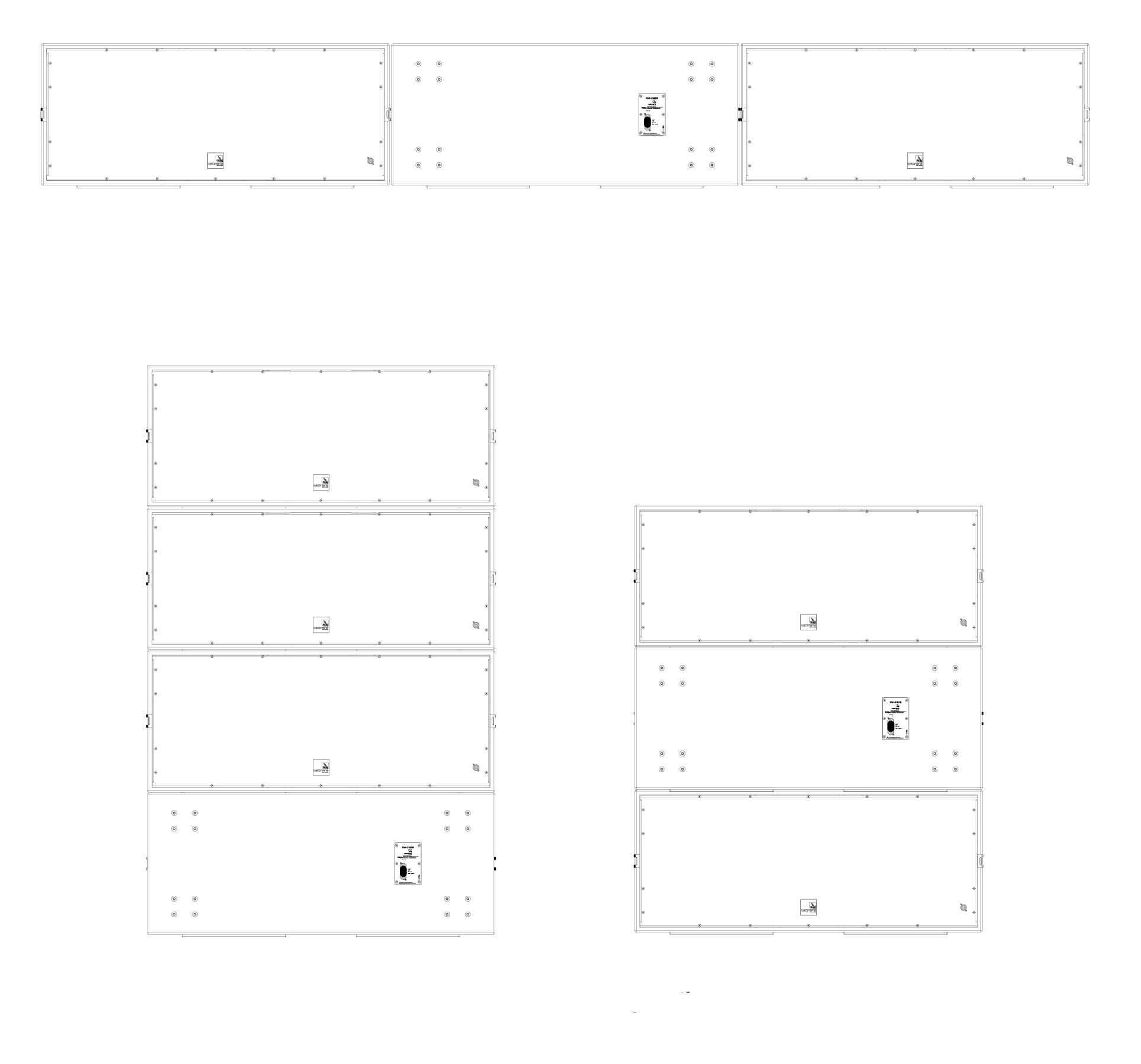 REINVENTING THE RULES
Tecnare