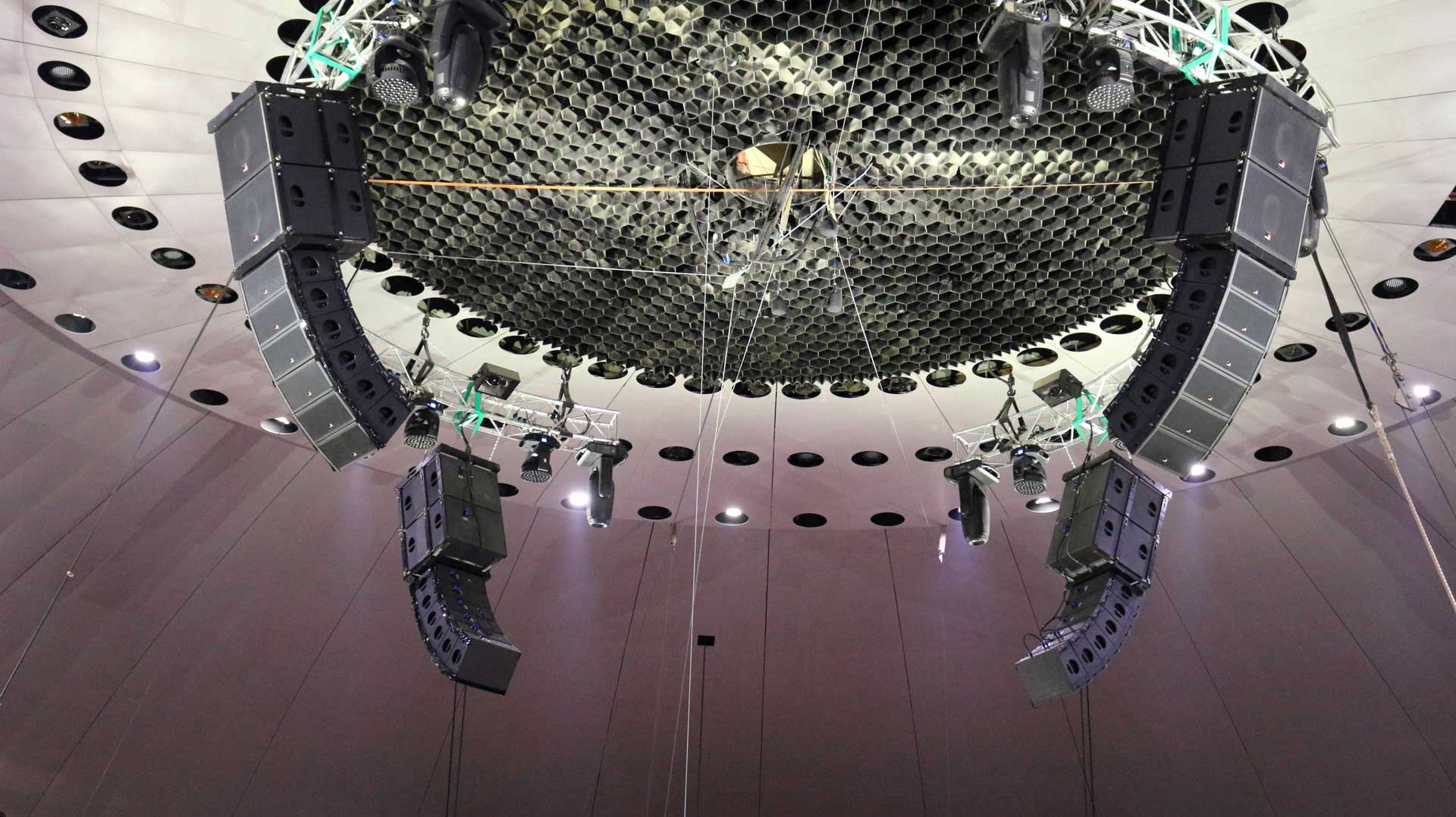 Tecnare
Sound
Systems
, has had the privilege of supplying all the sound reinforcement of the mythical and centenary circus of
Kazan
(
Russia
), city on the banks of the Volga and eighth most populated city of Russia.
Founded in 1890 by the Nikitin brothers, the Kazan circus has undergone numerous reconversions. The actual structure, was built in 1967, and recently remodeled in 2017.
From the hand of Show Atelier, Exclusive Distributors of Tecnare in Russia, and the company Show Design, in charge of the project, the following material was supplied:
CLA 208 passive filter 24
SW 18VR with rigging kit 8
T6-44: 4
T10-44: 1
V 15-A: 4
IBZA 12: 4
THV21-18VR (rigging kit): 4
TTF18VR/21-208 (rigging kit): 4
TUB-Ibza12 (rigging kit): 4
The main system consists of CLA208 array models flown together with subwoofer SW18VR, and amplified by the Tecnare T Series, specifically T10–44 and T6–44, state-of-the-art digital amplifiers with integrated processing.
As a reinforcement of the main system, and to ensure the total coverage of the enclosure, the self-powered models V15–A, belonging to the V Series of Tecnare and the passive IBZA12 models, belonging to the IBZA Series of Tecnare, have been used.